Red Devils
parachute displays
The Red Devils are world famous for spectacular, boundary-pushing parachute displays. We carry out approximately 60 displays every year around the UK – and across the globe. From music festivals to county fetes, no event is too big or too small.
Here's everything you need to know about our parachute displays.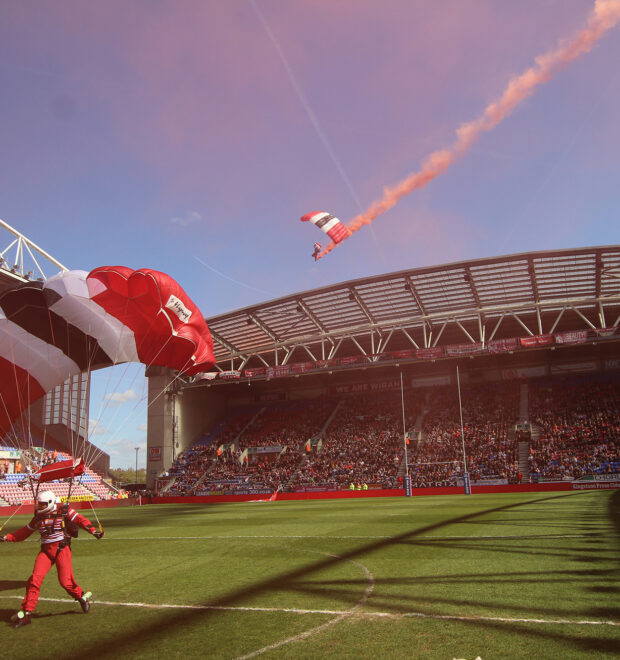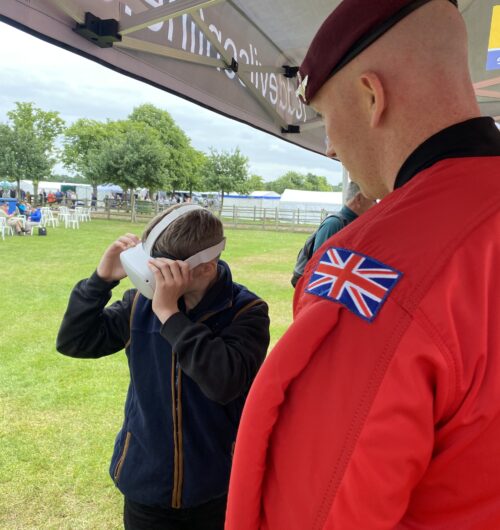 Types of
parachute displays
Daytime
Our classic displays. Most of our displays take place during the daytime into open arenas or stadiums – though we can jump anywhere with a big enough landing area. We often jump with flags, smoke canisters and Wingsuits to create unforgettable spectacles as we fall through the sky.
Night-time
After dark, our displays illuminate the night sky. We don LED suits and use pyrotechnics – such as cold pyro sparklers and fireworks from our feet – to create spectacular visuals as we plunge back down to earth.
Other
types

of parachute display
Water
Did you know we can land on water, too? Using specialist kit, we can land in lakes, rivers or the sea before exiting the water on safety boats.
PR Displays
We carry out various PR and media displays throughout the year. Previously, we've partnered with organisations like Red Bull, the BBC and England Football to raise the profile of brands and events.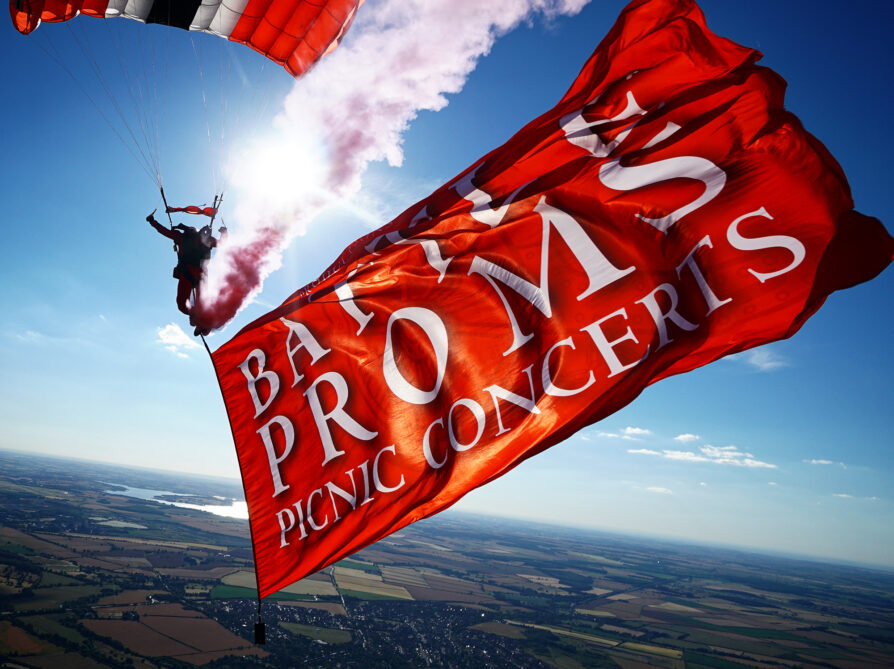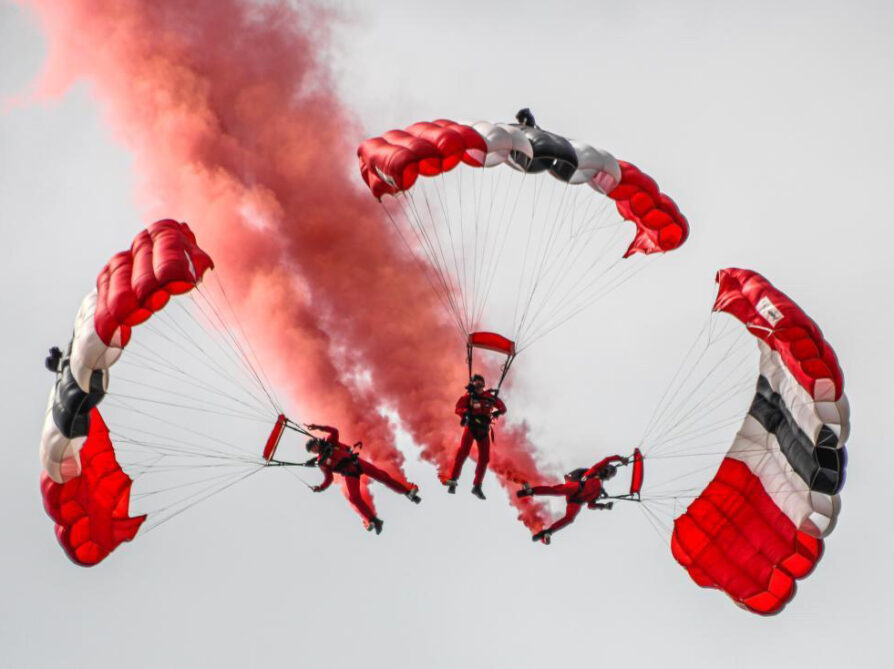 What's different about
a Red Devil's

display?
The Red Devils are all serving members of the Army Parachute Regiment. Our military training allows us to push the boundaries and do bigger and better displays that amateur parachute teams can only dream of. We have the skill and the equipment to challenge what's possible.
You also get more than just a parachute display. We spend hours on the ground at each event to meet visitors and spread the word about what we do.
In addition to our Red Devils vehicle and stall, we'll even bring a VR headset so guests can experience the thrill of a skydive from the safety of the ground.
When can you
book

a display?
Our display season runs from March to early November, weather dependent. Displays need to be booked at least six weeks in advance.
This allows enough time to plan the display, carry out a site assessment and secure necessary insurances and permissions.
To enquire and book a parachute display, contact us today.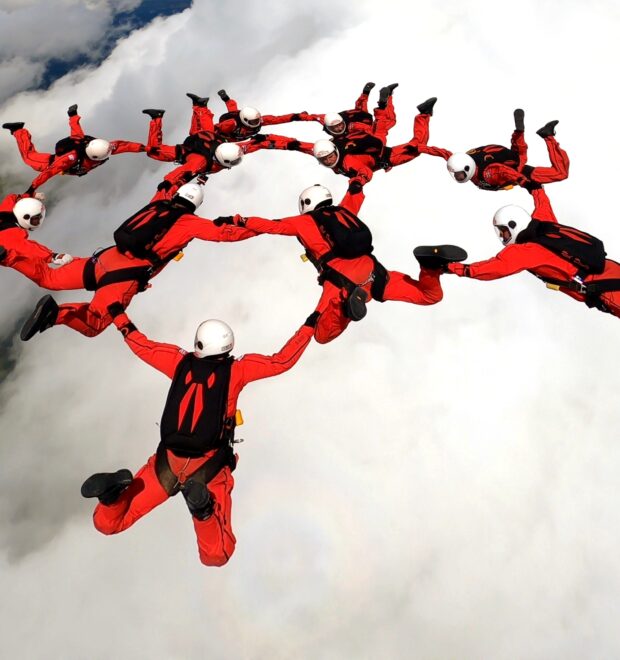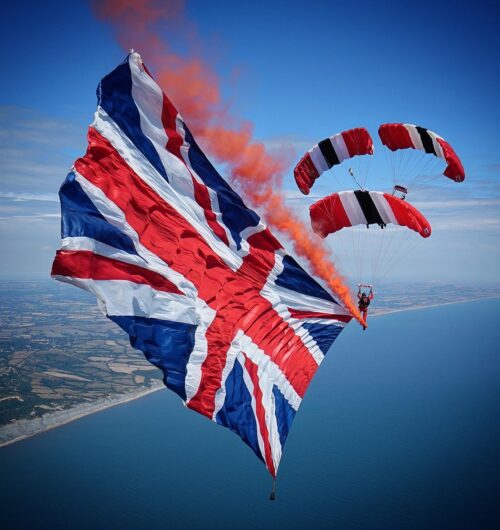 There are currently no planned events. Check back soon!