Skydiving is an exciting sport
that offers a unique view from thousands of feet
However as with any sporting activity, safety is paramount. In the United Kingdom, strict regulations, certified instructors, and state-of-the-art equipment ensure that skydiving remains an exciting yet safe experience. In this blog, we will explore the safety measures implemented in the UK to guarantee a safe Skydiving experience!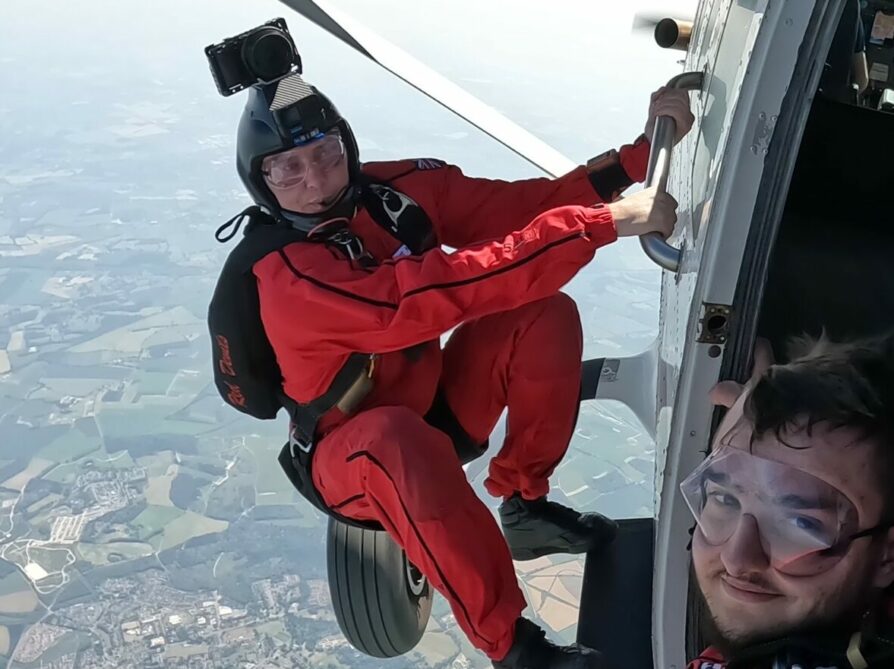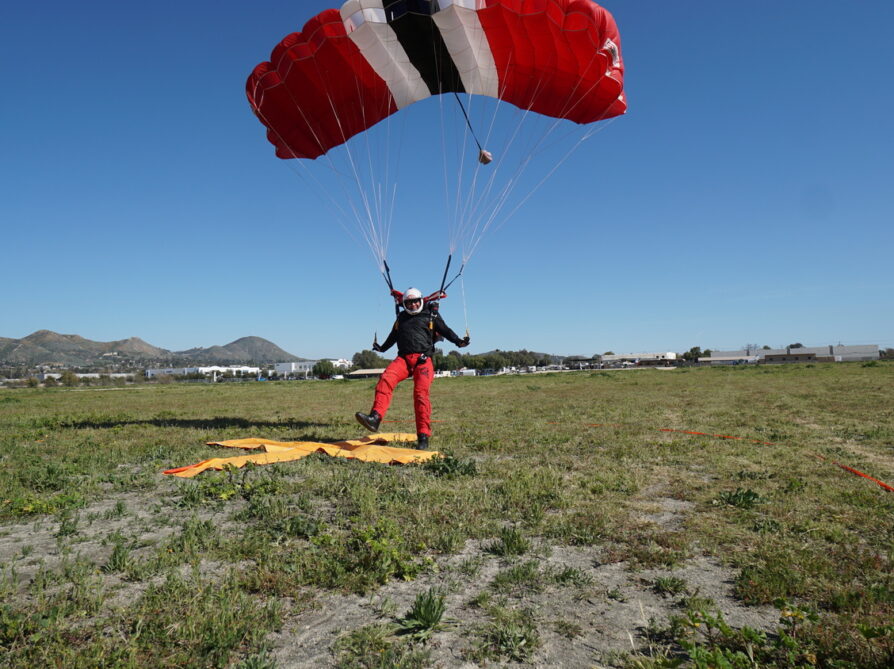 In the UK
we operate under British Skydiving
British Skydiving (BS) sets stringent safety standards. British Skydiving regulates skydiving centres, instructors, and equipment to maintain the highest safety levels. All skydiving centres must adhere to British Skydiving regulations, ensuring that facilities, aircraft, and gear are regularly inspected and maintained to meet safety standards. Furthermore, BS-licensed instructors undergo rigorous training and must continuously update their skills to provide safe instruction to students.
Aspiring skydivers in the UK undergo training. The Accelerated Freefall (AFF) course is the most popular training method. AFF courses include ground training sessions covering equipment usage, body positioning, emergency procedures, and canopy control. Students receive one-on-one instruction from certified AFF instructors who guide them through the entire process, from the aircraft exit to the landing. This ensures that individuals have the necessary knowledge and skills to handle different scenarios, fostering a safety-oriented approach to skydiving.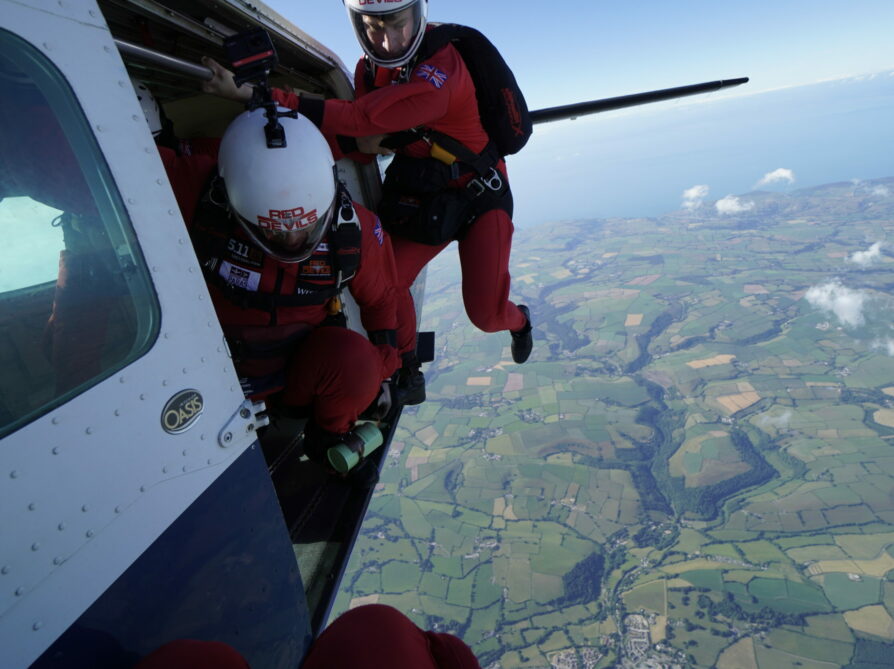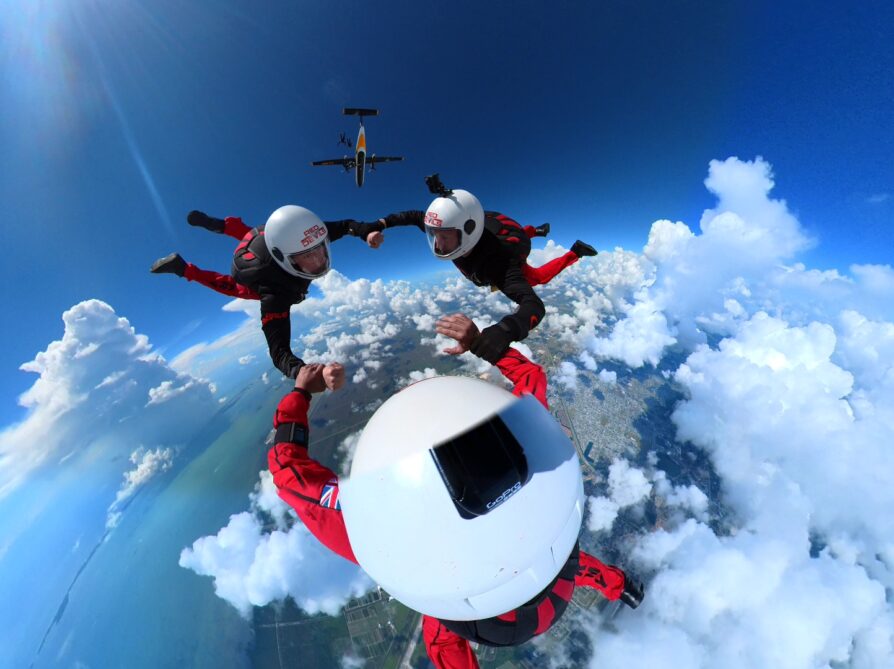 The importance of
Skydiving equipment
Skydiving equipment plays a crucial role in ensuring safety, and there are strict regulations to follow. On the Red Devils, we have a small team who dedicate their time to this. Parachutes, harnesses, and other gear is designed and manufactured according to strict safety regulations. Rigging professionals meticulously inspect and maintain all equipment, including parachutes, reserve parachutes, and automatic activation devices (AADs). AADs are particularly significant, as they automatically deploy the reserve parachute if the main parachute fails to deploy within a certain altitude range. This redundancy system provides an additional layer of safety, giving skydivers peace of mind.
What role does
the weather play?
Weather conditions significantly impact skydiving safety. In the UK, skydiving centres closely monitor weather patterns and adhere to specific operational guidelines to ensure safe jumps. Wind speed, cloud cover, and visibility are carefully assessed before each jump. If conditions are deemed unsafe, jumps are postponed or cancelled. Skydiving centres maintain open communication with meteorological services to receive up-to-date weather information. This commitment to weather monitoring and operational guidelines minimizes risks associated with adverse weather conditions, making skydiving in the UK safer for enthusiasts. The wind limit for Skydiving in the UK is 20 knots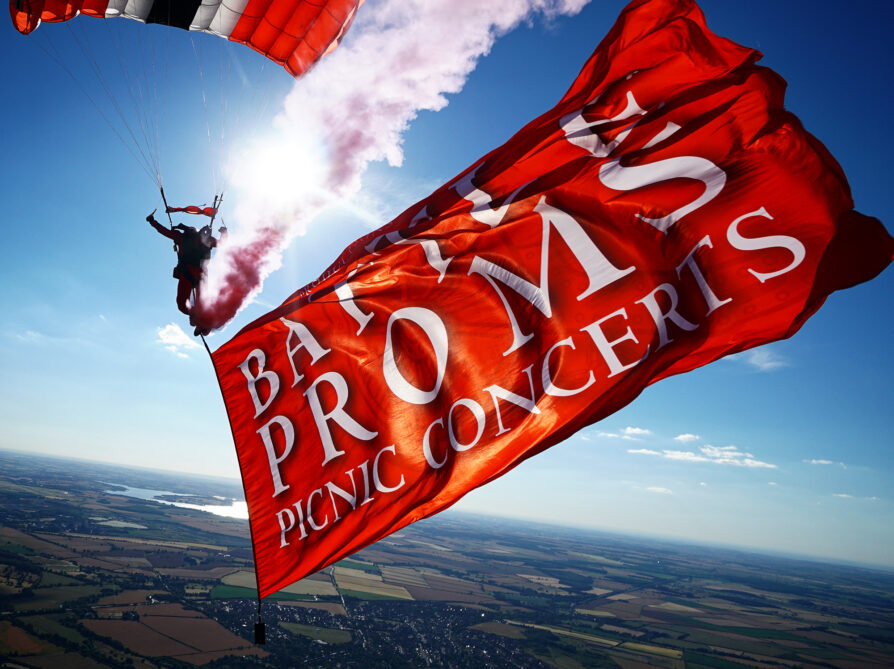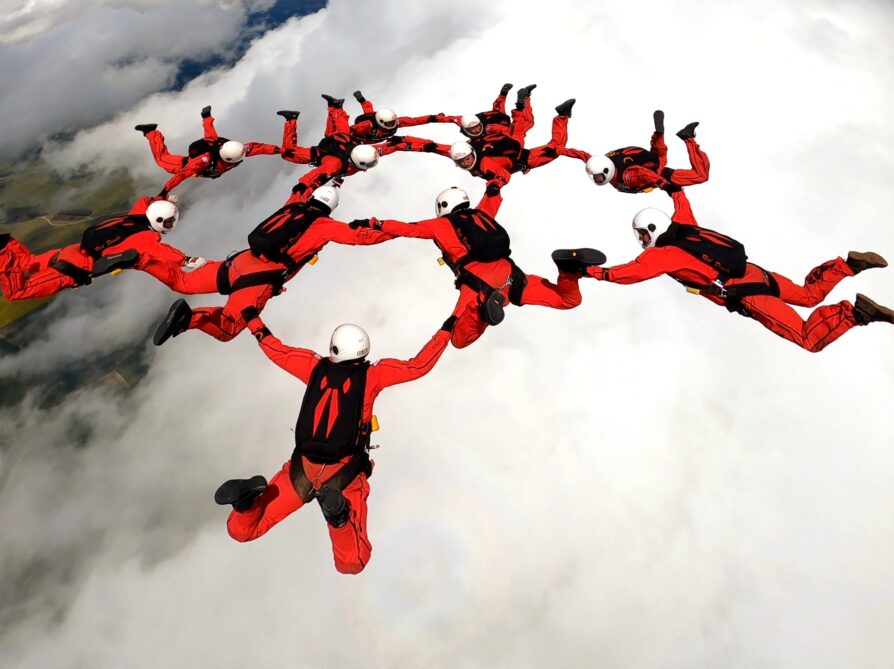 To conclude – Skydiving in the UK offers a once in a lifetime experience without compromising safety. The rigorous regulation and licensing standards enforced by British Skydiving, coupled with comprehensive training programs, modern equipment, and diligent weather monitoring, contribute to a secure skydiving environment. So, if you're seeking an adrenaline rush, get in contact to find out more about our tandems or if you have any questions about solo skydiving then we would be more than happy to answer any questions!
Our next blog: What does it take to become a Tandem Skydiving Instructor in the UK?