During normal freefall you can
reach speeds of up to 120mph
Freefall is the sensation of falling through the air without the aid of any propulsion. When skydiving, freefall is the period of time between jumping out of the plane and deploying your parachute. During this time, skydivers can reach speeds of up to 120 mph, creating an exhilarating and unforgettable experience.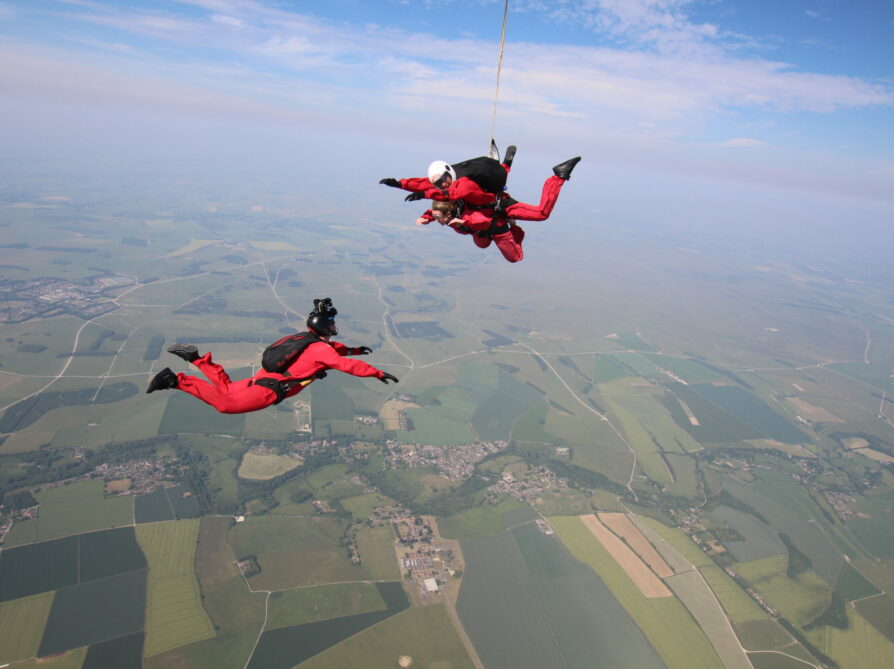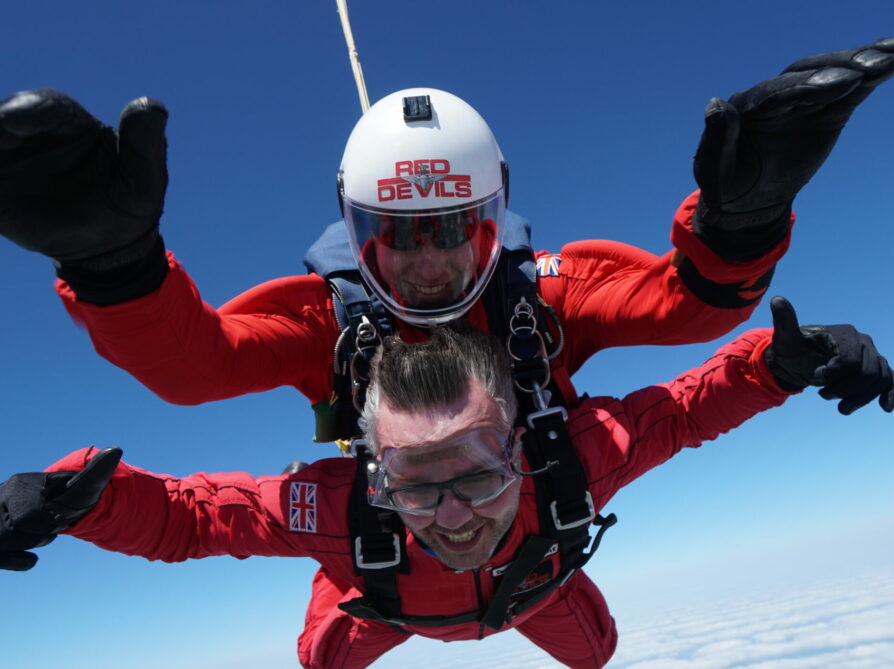 The moment you leave the aircraft
you are in freefall
The sensation of freefall is difficult to put into words, as it is unlike anything most people will ever experience. The moment you jump out of the plane and begin to freefall, it's like a rush of adrenaline and excitement that takes over your entire body. The wind rushes past you at incredible speeds, whipping through your hair and making it difficult to even hear your own thoughts. It's a feeling of pure freedom and weightlessness, as if you're completely detached from the earth and all its gravity.
The faces we see in freefall
is something only a few get to experience
As you continue to freefall, you'll begin to feel the g-forces pressing against your body. This can be a bit disorienting at first, but it's also a thrilling sensation that adds to the overall experience. You'll also begin to notice the stunning views below you, as you're falling through the sky at such a high speed. The landscape below you will be a blur, but the colours and textures are still visible and make for an incredible sight.
"It was great! It felt like I was swimming in the air"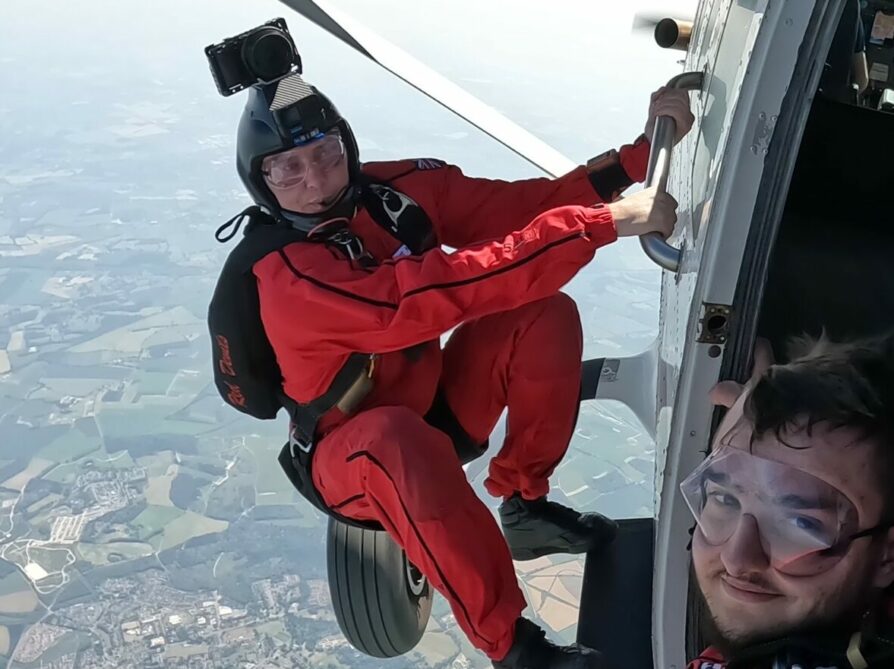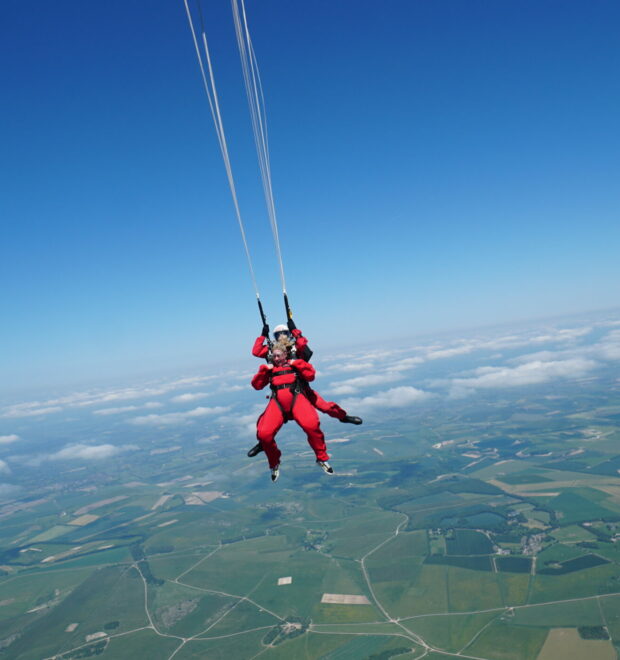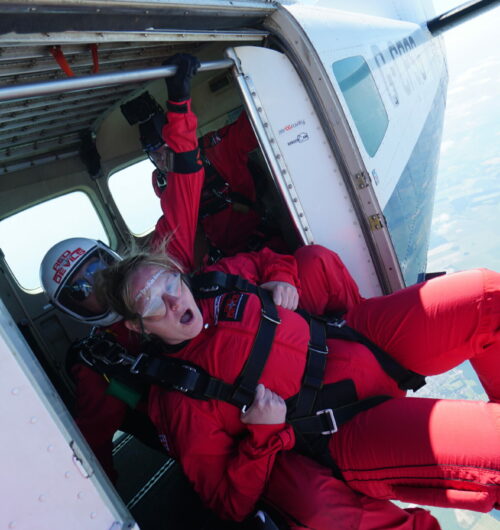 The freefall lasts for about 60 seconds, depending on the altitude and type of jump, after which the skydiver will deploy the parachute to slow down and safely land. The rush of adrenaline and the feeling of weightlessness during freefall is an unforgettable experience that many skydivers describe as addictive, once you feel it, you can't help but want to experience it again. Skydiving is not only an adrenaline rush but a way to challenge yourself and face your fears, it's an experience that can change your perspective on life.
Think you have
what it takes?
Get in touch with us or alternatively, use the tandem section on our website and get booked in straight away!